2014 Review Extravaganza - 1st Week
I'm doing a fun link up with Emmy from Emmy Mom, her 2014 Review Extravaganza.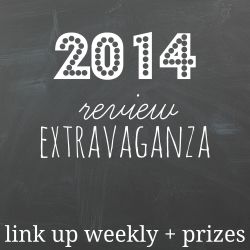 Remembering the year 3 months at a time. So today I'm remembering January-March.
January
At this point almost a year ago, I had entered the third trimester of my pregnancy with Willem.
29 Weeks Pregnant
I look at these pictures now, almost a year later, and am SOOOO happy I am not pregnant right now. Although I really wish I had my awesome glowing pregnancy complexion still. And I'm tempted to cut my hair super short again.
I celebrated my 33rd birthday by going shopping and to lunch with my favorite little sidekick and celebrating later that night with an awesome chocolate cake my hubby made for me.
I also made a
bit of a breakthrough concerning how I deal with and handle the messes and accidents my son makes, all thanks to a children's book about big boy panties and how
Accidents Happen
.
February
We celebrated our 11th wedding Anniversary on Valentine's Day (yes, we actually did get married on that day). We actually celebrated in October by going to The Blue Boar Inn in Midway, Utah, one of our favorite places to go, knowing I would be hugely pregnant in February and probably pretty miserable (I was).
Pretending to shoot a gigantic old crossbow. It was freaking heavy!
My hubby outside The Blue Boar Inn, in October






The actual day of our Anniversary, and what we did for each other.




Brent wrote a sweet note on the mirror, and I wrote him this note.


At this point I was about a month away from delivering my second child, and had some thoughts about having
Charity in Childbirth
, how I feel that we shouldn't judge each other based on our birth choices, that we should just celebrate the new little life that we have created and will be joining our families. Can't we all just get along ladies?!
March
This was me at 37 weeks pregnant.
I was a freaking WHALE!! At this point I could barely walk, thanks to severe sciatica and hip pain. Seriously, looking at these pictures, it makes me grateful for my non-pregnant body and how it can run, jump, and move without pain, with a lot of energy. Pregnancy is hard yo.
And, by the end of this month, little Willem Marshall White joined our family on March 28, weighing 8 lbs 9 oz, 23 1/2 inches long. He was huge.
I'm grateful for the chance to look back on this past year, to give me the chance to recognize all of the beauty, joy, and good times that really were experienced, amidst the sleep deprivation, fatigue, and PPD.
Here are some of my favorite pictures from last winter.
I love this picture of my boy Jack.
It's weird for me to think he was ever this little.
This explains everything about him.
Nothing like a sweet, sleeping newborn. (So then you can sleep too!)
Sweet Boys.
He dressed himself this day.
Practicing holding a baby.
My dad with Jack. I love that they're holding hands.
This was just a few weeks before the baby was born, getting their room ready.